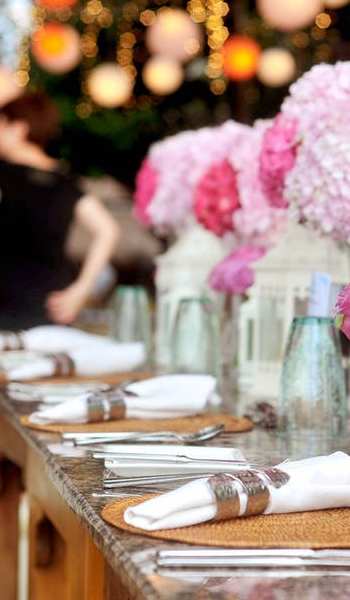 If you have searched for "event management SEO" in Google and arrived to this page, it means we are good ranking websites! We can do it with your local or national company too. Planning events is a highly profitable business in the UK, just imagine if we improve your website's visibility and you get some extra clients, how much profit will be realised!
The event industry is always growing, in 2016 it's worth £42.3b. The top 10 UK based event agencies turnover is more than £3.5b. More than 1.3 million business events held each year alone in the UK, and the average budget per event is £65,943.
Today it's not enough to have a stylish website, you need visitors from search engines, PPC marketing or from social media. When someone needs an event planners and searches in Google for "event planner near me" or "best event management companies" and your website is not showing up in the top results, you're losing clients to other providers. If you want more clients, you have to get good rankings!
We can make your way to the top of Google's search result pages. Let's work together! With well designed strategies and up-to-date techniques, ChelseaSEO can give your event management company the needed exposure by dominating the top listings in Google, Bing and Yahoo. Higher rankings will get you more clients. It doesn't matter if you are specialised to weddings, conferences, seminars, team-building events, trade shows, appreciation events, product launch events in London, Birmingham or Manchester, ChelseaSEO can help you achieve your goals!
Event Planning SEO vs. PPC
When looking for the long term results and costs, SEO is way better and cost-effective option than PPC advertising on the major networks. As event planning is a very popular market with thousands of competitive companies all over the UK, the keyword prices are quite expensive without promising any conversions.
You have to pay your PPC marketing campaign continuously to get the same traffic, meanwhile if you had your website optimised with our London SEO agency, and by the time it reach a good position, you will realise that it doesn't cost as much as Pay Per Click advertising. Your ranking will stay in place, it won't disappear overnight, and with a little maintenance, you can wait the steady, organic traffic you are getting every month, and that's free, there is no payment for clicks.
For example, if you want to advertise your services on Google for the keyword "conference organisers", according to it's Keyword Planner, one click would cost minimum £3.61 "corporate event management" for £2.51, another one is "wedding planner London" for £1.61, it's the cost for one click only!
Our Local SEO Process for Event Companies

1. The Beginning
If your company is new, we establish your presence online, like choose the best domain name, design a website and with our smart web hosting, you will be in the right hands.
2. Get To Know You
If you already have a website, we make an in-depth audit, current rankings, internal & external link profile, broken links, duplicate content, errors, etc. We spend time to get to know your company and your main competitors.
3. Planning the Best SEO Strategy
All businesses are unique with different goals, so we plan the best approach to target your audience. We research new, local and related keywords for faster rankings. We build long lasting strategy to achieve natural search ranking to dominate Google's search results.
4. On-Page & Off-Page Optimisation
We implement our well tested methods and optimise your website for maximum success. This point involves content creation, organic link-building, blog/magazine outreach, local citations, Google My Business, & BingPlaces, social signals and so on.
5. Tracking & Reporting
You can see the progress, as we are sending updates and reports about your search engine rankings monthly.
6. Content Updating
As SEO is not a one-time process, we regularly update your website's content with blog posts, articles, or even photos, infographics and videos. Also maintain and improve your external backlink structure and your social media accounts.
7. Review The Progress
We are always around, we constantly check your website's status and adjust our strategies if needed.
8. Deliver ROI
As you see your website is climbing up on the first pages of Google within months, and your company's revenue increases from a steady stream of new clients, you'll be realising the benefits of trusting in our company.
Our event agency SEO experts stay up-to-date with the current news, ensuring that we are always adjust our strategies in this ever-changing industry.
SEO For Event Organisers
It's not a dream anymore to be at the top result pages of Google. Let us help you grow your company to the next level! ChelseaSEO offers reliable and well tested solutions to event management agencies. Discover our successful SEO Packages or feel free to contact us for more details!