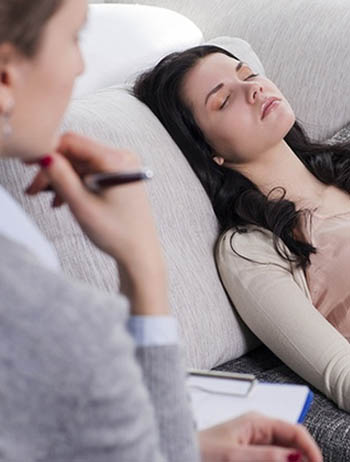 If you have arrived to our website searching how to do hypnotherapist SEO, you are on the right place as ranking websites is our passion! We are a marketing agency in London, offers solutions for local businesses like hypnotherapists. Our custom made search engine optimisation solutions are affordable and reliable, the smartest approach to improve your presence online.
The hypnotherapy industry is still growing, as people often looking for alternative solutions for their problems like weight loss, quit smoking, anxiety, etc. The competition is big, if you want to get more profit of your service, you have to act fast as others will take all your customers!
It's not enough to have a professional website, you need visitors from search engines like Google or a PPC marketing campaign. When people search for "hypnotherapists near me" or "weight loss with hypnotherapy" and your website is not showing up on the first results, you're losing clients to other providers.
If you have an outdated, low converting website or doesn't have one, we can create or optimise it for maximum success. We are a London SEO Agency, ready to take your business to the next level. With smart approach, long lasting strategies and up-to-date techniques, ChelseaSEO is here to give your hypnotherapy business the needed exposure by dominating the rankings in Google, Bing and Yahoo. Better search engine ranking brings more clients looking for your services. Doesn't matter if you specialised to depression or weight loss, or located in London or Reading, we can help you achieve your goals!
Hypnotherapist SEO vs PPC
It's a very common question: how to get traffic to my website? Basically there are two main options: search engine optimisation and pay-per-click advertising. There are advantages and disadvantages either you choose.
Is PPC Good for Hypnotherapy Business?
The most popular PPC networks are Google Adwords, Yahoo Search Marketing and Bing Ads. You can display your ads in the sponsored results section of their search result pages. Then, you pay for the clicks. The main advantage is to promote your service immediately, however if you aren't monitor and optimise your ads to get the best ROI, your money could be wasted. If you stop the campaign, visitors stop coming to your website. Because the hypnotherapy industry is quite competitive, the keyword prices are high without promising any conversions. Google's latest survey revealed that more than 80% of people claim to ignore sponsored listings when doing a search online. Another problem, that people all over the world have become sceptical of commercials, including PPC, today it's getting harder and harder to reach these potential customers. If you are new to the this industry, pay-per-click campaigns might bring you immediately visitors, but as your name is not known, and you haven't earned trust yet, it might not convert as you planned. A well-targeted ad has the potential to bring sizeable traffic for your business, and it can work perfectly with SEO to build up your brand name.
According to Google's Keyword Planner, the click prices are high as your hypnosis service already has many competitors. Some example: one click costs minimum £1.94 for the keyword "hypnotherapy London" , £1.08 for "stop smoking hypnosis" , £1.05 for "hypnotherapy for anxiety" and so on. If you want to start your marketing campaign, our PPC experts can manage, monitor and adjust for the best results. We start at keyword research, ad optimisation, and A/B testing to find out which ads are converting the best.
How About SEO?
SEO is a cost-effective marketing strategy because it targets users who are actively looking for hypnotherapies online. If we optimised your website and reached high rank on search engines, you wouldn't have to pay for clicks. You receive free, natural traffic every month. Organic listings gets more than 80% of clicks as people tend to skip paid advertisements. Listed on the first page for targeted keywords or in the map area helps online users associate your brand with those keywords. Plus it gives trust as businesses on the first page are generally known to be more trustworthy. SEO is not a short-term strategy, depending on the keyword's difficulty, it can take up to 12 months to get the best rankings in a competitive market like the UK. However, once you have ranked, your listings rarely disappears.
SEO Process for Therapists
1. The Start
If your therapy business is new, we establish it's online presence. (domain name, website design, content, and hosting)
2. About Your Business
If you have a website, we make an in-depth analysis, including current rankings, internal links, external link profile, broken links, duplicate content, errors, etc. We spend enough time to get to know your service and it's main competitors.
3. Planning The Strategy
Design a custom solution for your service. Our experts research new, local and related keywords for faster SERPs movement. We frame long lasting strategy to achieve high rankings and dominate Google's search results.
4. Website Optimisation
We implement tested methods: on-site and off-site optimisation techniques for maximum success. More content, organic link-building, press releases, blog/magazine outreach, citation creation, Google My Business, Bing Places, social signals, niche websites, directories and more.
5. Tracking & Reporting
We are sending reports about search engine rankings monthly, so you can monitor your website's progress.
6. Updates Are Necessary
Because SEO is not a one-time activity, we update your website's content with posts, articles, or even photos, infographics or videos on regular basis. Additionally we maintain and improve your external backlink structure and social media profiles.
7. Is Everything Flows as Planned?
We constantly monitor your website's progress and we change the plan if needed.
8. Deliver ROI.
As you see your website is climbing up on the listings of search engines within a few months, and your revenue increases from a steady stream of new clients, you'll be realising the benefits of investing in our company's online marketing plan.
Cheap UK SEO Services
Our therapist SEO experts always stay up-to-date with the newest industry rumours, ensuring that we are adjusting our strategies in this always-changing world. Driving visitors to your website and improving your paying customer ratio starts with Search Engine Optimisation, that's exactly what we are doing with success! We design a smart plan to get your website ranking high in Google and in other search engines. Let's start working together for your better online presence. Choose form our best SEO Packages or contact us for more details!