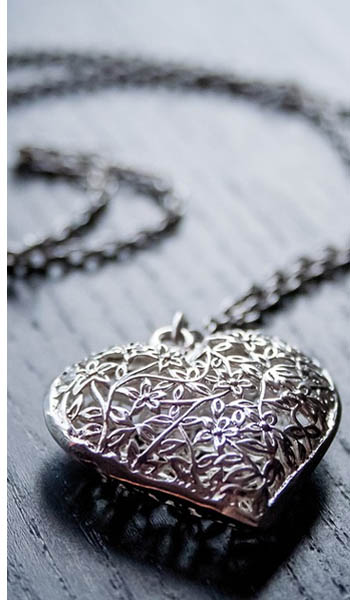 If you have searched for "jewellery SEO" in Google and arrived to this page, it means we can rank websites. We are ready to do it with your site too! Imagine if we could improve your website's ranking on search engines, how much your goldsmith business would grow!
You can be the best jeweller with a nicely designed website, without visitors from search engines or Pay Per Click campaign, your business can't grow. When someone searches in Goolge for gold charm bracelets, unique engagement rings or amethyst earrings and your website is not showing up at the top of the result pages, you're losing clients to jewelry stores. If you want customers, you have to be on a high search engine position.
We are a London based SEO agency, ready to take your business to the next level! With up-to-date techniques and tested strategies, ChelseaSEO can give your website the needed breakout by dominating the top rankings in Google, Bing and Yahoo. Better placement brings more jewellery buyers! It doesn't matter if you sells gemstones, silver bracelets or a complete collection of jewellery in London, Bristol or Reading, our marketing agency can help you achieve your dreams!
Jeweller SEO vs. PPC
Seeing as the long term, SEO is a better and more affordable alternative to advertising on Google or on Facebook. As jewellery retailing is a competitive market, the keyword prices are costly without promising any conversions. To get online visitors, you have to pay on your marketing campaign in every month, meanwhile if you had you website optimised with our experts, and achieved a good position, that doesn't cost you as much as PPC advertising. As your ranking will stay there with a little care, you can count on the steady, natural visitor flow you are receiving every month.
Just some example, if you want to advertise on Google for the keyword "diamond engagement rings ", according to it's Keyword Planner, one click costs you around £5.43, for "wedding bands" it's 3.59, another one "bespoke jewellery" is minimum £2.91, it is the cost for one click only!
Our Local SEO Process for Jewellery Shops

1. How We Start
If your business is new to this amazing online world, we assist you to find the best domain name, build a trendy website and by offer smart web hosting, you got all things covered. We take care everything from registering your brand new domain through developing your website and finally delivering customers.
2. Auditing Your Website and Competitors
We prepare an in-depth website audit, research relevant keywords, study rankings, internal and external link profile, etc. We spend time to get to know your jewelry business and your main competitors.
3. Planning the Best Strategy & Implementing It
We build long lasting strategy to dominate search engines for the researched keywords. We put our best techniques and optimise your website for maximal success. This phase includes content creation, blog/magazine outreach, GMB, Bing Places, natural link-building, local citations and more.
4. Tracking & Reporting
You will see your website's progress as we are sending bi-weekly reports about your search engine rankings for targeted keywords.
5. Regular Updates
Search engine optimisation is not a one-time process. On regular basis, we update your content with blog posts, articles, tutorials, infographics or even videos depending on your business, meanwhile we maintain and improve your external backlink portfolio.
6. Conversion Rate Optimisation (CRO)
When you have a steady flow of visitors, we still make optimisation on your website to improve the ratio of visitors converted into actual customers.
7. Deliver ROI
As you watch your pages are climbing up to the first pages of Google within months, and your company's revenue increases from a steady stream of new buyers, you'll be realising the benefits of spending your money on our recommended SEO plan.
Our jewellery SEO experts stay up-to-date with the current search engine optimisation industry, ensuring that our company is always adjusting strategies in this constantly-changing world.
Affordable SEO For Goldsmiths
It is not a fantasy to be at the first page of search engines anymore. Let us help you grow your business to the next level! ChelseaSEO gives tested solutions for small and large companies. Discover our best SEO Packages or contact us for more details!