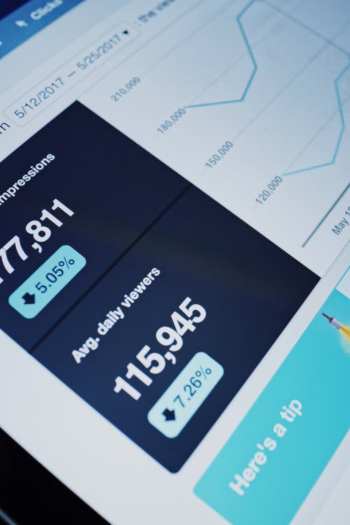 We are offering our competent Basic SEO Plan to any business with small to medium-sized website or online shop that are greatly rely on natural search engine traffic. This package is specifically designed to help to target the right customer base, improve the content and layout of our clients' websites and to boost their overall keyword ranking by well tested on-site/off-site SEO techniques.
Our main goal is to bring the website higher in the top search engine results as well as to monitor the online users' behaviour to improve the conversion rate. We optimise and redesign the website if needed to make it more attractive for visitors so that the business can enjoy more organic traffic and more sales or leads. There is no easy way when doing SEO, each business is different and every industry has its own goals and solutions. Being one of London's reputable SEO consultant firms, we strive hard to provide the best return on investment to our clients.
The monthly cost is £600. You might ask – is it worth? Just imagine if we reached a top ranking position how much your business would grow by getting new customers.
First Month – The Beginning

1. Site Assessment and Analyse
We take time to get to know more about your business (niche, audience, products or services, etc)
Our next step is to perform an in-depth website audit, also study your competitors and their websites.
2. Keyword Research & Roadmap Creation
We use premium SEO tools and up-to-date techniques to research the best keywords to bring the fastest and most effective results. We are looking for keywords with enough search volume, low competition rate and which are related to your niche and business. We plan the best, long lasting strategy to dominate the SERPs.
3. Website Error Fixing & Optimisation
We check your website for technical errors and improve user experience. These process includes optimised title tags, mobile friendly test, duplicate content check, unique meta descriptions, header tags, SEO friendly urls, sitemap creation, image size reduction, image ALT tags, Schema Markup, Google Search Console and Analytics integration, reducing website loading speed, and more)
4. Content Creation
From our assessment and keyword research, we implement high-quality content optimisation to the website to engage visitors.
Enhanced on-site SEO optimisation for up to 10 focus keywords or keyword phrases to target potential customers.
Our creative writers create engaging content with optimised keyword density.
5. Local SEO & Organic Backlinks
Once the content optimisation is in place, we focus on building the business appearance, this phase includes citation building and optimising your existing ones.
After we start an outreach campaign to boost your backlink portfolio. (blogs, magazines, niche sites, press releases, social signals)
6. Reporting
We send a detailed report about our work, future plans, traffic details, and search engine ranking report for up to 10 keywords.
From the Second Month

1. Review & Planning
We review the progress, analyse the traffic and keyword rankings, revise our last month's work and adjust the plan if needed.
2. Engaging Content Creation
Your visitors as well as Google like frequent updates and new content. Our creative team makes unique, relevant and insightful articles or blog posts about your business and post it on your website.
3. Citations & Organic Backlinks
Citation building is the base of any local search marketing strategy, so we continue building new citations. As organic backlinks are important for top ranking, we extend our outreach campaign.

4. End of Month Report
We send a detailed report about our work, future plans, traffic details, and search engine ranking report for up to 10 keywords.
The Basic SEO Plan costs £600 / month.
Recommended campaign length: 6 months.
Search Engine Optimisation is an ongoing work, we can reach the best results within 3-9 months, depends on the keyword difficulty and competitors, however there is no long term contract, you are free to cancel anytime.