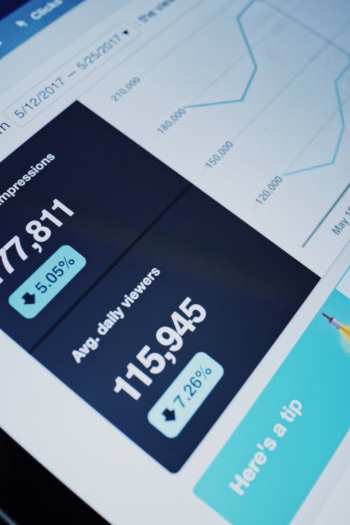 Being one of the high-rated digital marketing and top SEO companies in London, we offer you specialized strategies that provide the highest return for your business, improved ranking and more organic traffic to your website. Our Executive SEO Plan is ideal for companies in medium/high competition niche. It is an intense search engine optimisation and marketing package that will help you obtain top positions in different search engines and aid you to get a boost in targeted traffic.
Search Engine Optimisation (SEO) is a great way that gets your company's website higher up and to the top in the search engines, so that your clients can find you easily and recognise your brand better. Search engine marketing (SEM) is the most effective way that helps you grow your business in an increasingly competitive marketplace. When there are thousands of businesses out there and all are competing for the same goal, it is important for businesses to act as soon as possible.
We offer reliable strategies that help you rank at the top and thus earn highest Return on Investment (ROI). We monitor your rank and make positive changes that will increase your digital visibility to clients in your target market. We handle the day-to-day work and offer customized optimisation services, necessary for your business type. We strive hard to comprehend each step that can take you on a ladder of success and financial prosperity as we know that better SEO positioning will help you earn greater Return on Investment.
Moreover, our Executive SEO Plan is the most integrated one that will give you the same optimisation techniques as the Basic SEO Plan, but we have even added more features to make it more flexible, efficient, and comprehensive to keep our clients' websites at the top in the search engine results.
First Month – The Beginning
1. Site Assessment and Analyse
We take time to get to know well your business (niche, audience, products or services, etc.)
After we perform an in-depth website audit and study your competitors including their websites.
2. Roadmap Creation & Keyword Research
We use premium SEO tools and up-to-date techniques to research the best keywords to bring quick and effective results. We are searching for keywords with enough search volume, low competition rate and which are related to your niche and business. We create a plan for the best, long lasting strategy to dominate the SERPs.
3. Website Error Fixing & Optimisation
We check your website for technical errors and improve user experience. These includes optimised title tags, mobile friendly test, duplicate content check, unique meta descriptions, header tags, SEO friendly urls, sitemap creation, image size reduction, image ALT tags, Schema Markup, Google Search Console and Analytics integration, reducing website loading speed, etc.)
4. Content Creation
From our assessment and keyword research, we implement high-quality content optimisation to the website to engage visitors and search engines.
Enhanced on-site SEO optimisation for up to 20 focus keywords or keyword phrases to target potential customers.
Our writers create captivating content with optimised keyword density for your website.
5. Local SEO & Organic Backlinks
Once the content optimisation is in place, we focus on building the business appearance, this stage includes citation building and optimising your existing ones.
We focusing strongly to an outreach campaign to improve your backlink portfolio. (blogs, magazines, niche sites, press releases, social signals)
6. Monthly Reporting
We send a detailed report about our work, future plans, traffic details, and search engine ranking report for up to 20 keywords.
From the Second Month

1. Review & Planning
We review the progress, analyse your website's traffic and keyword rankings, revise our last month's work and modify the plan if needed.
2. Frequent Updates
Your visitors as well as Google like updates and new content. Our creative team makes unique, relevant and insightful articles or blog posts about your business and add it on your website.
3. Organic Linkbuilding
We continue building new citations but focusing more power to get organic backlinks as it's crucial for top ranking.

4. End of Month Report
We send a detailed report about our work, future plans, traffic details, and search engine ranking report for up to 20 keywords.
The Executive SEO Plan costs £1200 / month.
Recommended campaign length: 6 months.
There is no long term contract, you are free to cancel anytime.
Search Engine Optimisation is an ongoing work, we plan to reach the best results within 3-12 months, however it depends on the keyword difficulty and competitors.