ChelseaSEO helps local entrepreneurs and businesses to get more publicity online, whether you own a stall in the famous Broadway Market, a restaurant at the centre, a vintage shop or offer professional services to residents of Hackney. As Google put more spotlight on local search, it's your time to act and plan the ultimate strategy as the neighbourhood needs to find you.
There are more than 275.000 potential customers live in the Borough of Hackney. These people search Google for local shops, businesses and services, but when your website isn't appearing in the map area or among the top results, you lose these people. Does your company pop up first if you search your services or products on Google? Well, it should! We can make it happen!
What is Local SEO For Hackney?
SEO means on-site modifications and off-site techniques to improve websites search engine rankings. It helps to increase the visitor number to get more sales or leads. Local SEO is equal, but focusing to a smaller region, such as Hackney or  it's districts like Dalston, Central, Shacklewell, Shoreditch, Clapton and so on. For instance, if you are a local letting agent, ideally when somebody searches Google for "letting agents near me in Hackney" find your website. Our London SEO agency will work actively to get better online exposure for more traffic, qualified leads and increased sales. This is how we can help you!
How We Make a Local SEO Campaign?
Audit your + competitors' websites
Plan a long lasting strategy
Implement our best known, up-to-date techniques
Review the progress over next months and adjust the plan if need
There's no easy and simple way when it comes to local SEO, every business is different and has unique needs. Whether you offer airport transfer, laser hair removal services or own a recruitment agency in Hackney, we can boost your online presence and help you dominate the market. We won't stop with Google, our goal is to make your site appear at the top on other search engines too like Yahoo and Bing. Search Engine Optimisation can be tough as if you don't have skills, premium paid tools like Ahrefs, Semrush or Moz Pro, you can't effectively work on it. That's where ChelseaSEO comes in!
A well planned approach is important for any business that wants to be successful in the online world. Our number one priority is to secure a spot in the top results of the "local map pack". Owned one of these gets you a lot more visibility and natural traffic flow.
Our Local SEO Process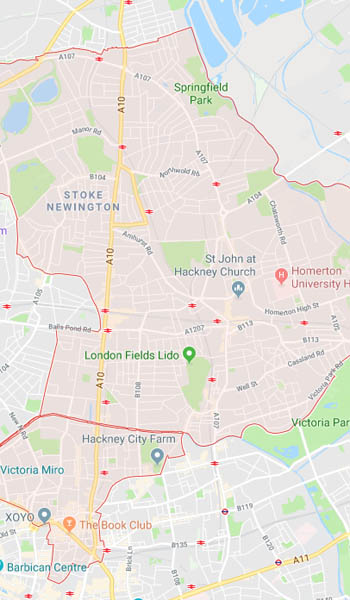 1. Start with an in-depth audit or design a brand new website on WordPress platform. We study your target customers, your business, etc.
2. Fix existing errors, do a mobile friendly test, apply imperative techniques like locally optimised title tags, header tags, meta descriptions, optimised URLs, get rid of duplicate content, image size reduction + ALT tags, sitemap creation, Google Search Console and Analytics registration, etc.
3. Setting up Schema Markup as it tells search engines to display useful information in the result pages such as type of business, ratings, hours of operation, product prices, and more.
4. We work on the loading speed, as Google has already announced that it is part of their ranking factor. Plus no one likes to wait, if your website is slow, the customers might leave and won't come back.
5. Keyword research is another critical part of the process, we are seeking keywords that have sufficient search volume, low competition rate and are highly targeted to Hackney. At the beginning, we are focusing to the local area, as in the highly competitive market of London, it will probably take at least nine months or more to show up on the first pages of Google.
6. We write highly targeted and specific content in your niche with focusing to Hackney. Using our keyword research results, we create relevant, unique, and insightful articles about your business.
7. We investigate your competitors. Discovering how they are working, what's their strategy. Analysing their content, citations, backlink profile, social accounts, etc. to improve our approach.
8. This step involves citation building, registering / optimising Google My Business, Bing Places, Yahoo Small Business, Yell, Yelp, etc.
9. To get extra exposure, we start a local outreach campaign (blogs, magazines, niche sites, local directories, press releases, etc.)
10. Social media offers influence and immediately result on local visibility, so we keep your profiles updated and active across the major platforms like Instagram, Twitter, Facebook, etc. If you don't have these, we start to work on your social media presence.
Cheap SEO Plans For Hackney (
EC1, EC2, E1, E2, E5, E8, E9, E10, N1, N4, N5, N16

)

Our experts are ready to move up your website's ranking in search engines for more visibility, leads or sales. It doesn't matter if you are an accountant, a veterinarian or a mobile hairdresser, we can help you achieve your goals! Find out more about our best SEO packages, and let's get started!